Watch Jan Braai Demonstrate His Recipe for Chilli Con Carne in a Potjie (Video plus Recipe)
Jan Braai, author of The Democratic Republic of Braai, recently demonstrated his Chilli Con Carne on Expresso.
True to his passion for outdoor cooking, Jan Braai makes the classic spiced mince dish in a potjie pot. His top tip for the dish is: "Measure your chilli – if you add too much, you can't eat it."
This recipe was the popular favourite on his national braai tour in 2014. This is a hefty commendation, because on the tour they braai "at least three times a day, usually more".
Watch the video and try it for yourself: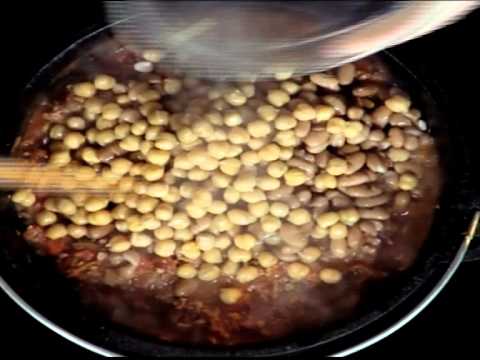 The ingredients list and method is available on Jan Braai's website:
2 tots olive oil
2 onions (finely chopped)
4 cloves garlic (crushed or chopped)
1 red pepper (seeds and stalks removed, then chopped)
500 g lean beef mince
1 carrot (grated)
1 tsp paprika
1 tsp ground cumin
1 tsp chilli powder (or cayenne pepper)
1 tsp ground coriander
2 cans chopped tomatoes
Book details