All South Africans Should be Proud of Mxit – Alan Knott-Craig Jnr
Alan Knott-Craig Jnr chatted to News24 recently about the rise and fall of Mxit and Project Isizwe, which plans to bring free Wi-Fi to as many South Africans as possible.
Knott-Craig was CEO of Mxit for a year, from 2011 to 2012. The social networking and messaging service is struggling to compete with US rival WhatsApp, and fell from 6.5 million users in 2013 to 4.9 million users last year.
But Knott-Craig says Mxit is an invention South Africans should be proud of, adding that he wishes he had had more time to develop it.
"I must be honest, firstly, Mxit is the most successful web application to ever come out of the continent of Africa," Knott-Craig says. "It's something that all South Africans should be proud of; we were very lucky to get our hands on it.
"I wish I had a little bit more time to give it a go and kind of prove to myself that South Africans had the ability to compete with the likes of WhatsApp.
"But in effect I believe Mxit was WeChat, and WeChat found a way to compete with the big American giants – it wasn't squashed."
Watch the video: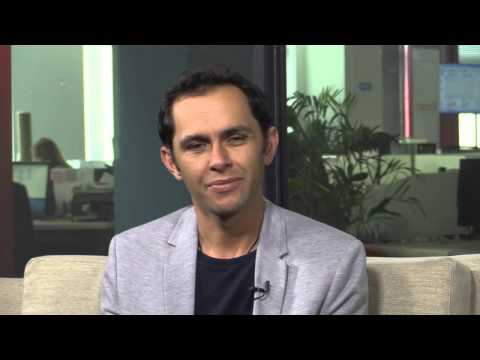 Book details