"Black Like Herman: SA's Hair to the Throne" – Herman Mashaba Chats to Ruda Landman (Video)
Ruda Landman, best known for her 19-year stint as anchor on the current affairs programme Carte Blanche, recently interviewed Herman Mashaba – author of Black Like You and most recently Capitalist Crusader: Fighting Poverty Through Economic Growth – for BrightRock's Change Exchange.
During the interview, titled "Black Like Herman: SA's Hair to the Throne", Mashaba looks over his life, sharing his thoughts on business, family and change in general. He remembers the day tragedy struck, when his factory burnt to the ground in 1993, and offers a valuable lesson he learnt during that time:
"I learned the lesson of not really taking things for granted and really always be proactive in life".
Watch the interview to find out more about one of South Africa's most successful entrepreneurs and biggest change agents: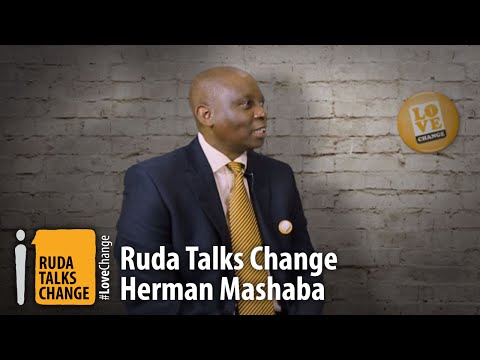 Read the transcript of the interview on Change Exchange:
R: Hello, and a very warm welcome, once again to the Change Exchange. Our guest today, Herman Mashaba, and you will hear all about him if you don't know it yet in the next half hour. Herman, thank you very much for your time, thank you for visiting.
H: Wonderful to be here.
R: I said to you before I am going to walk you through your life and we're going to look at Change Moments, at moments of decision throughout. First one that struck me when I was looking at your history is that you went to the University of the North, and then it was closed down in 1980 because of the political unrest. And then you didn't go back. Why?
H: What happened was the university closed down one morning at six o'clock surrounded by the army and we were given six hours to leave. And I think about a month or so when we were called back, took a conscious decision not to go back. At the time, I was really very angry, and realised going back to an institution I was not going to really achieve much. And I thought focusing on trying to leave the country, going for military training would really be a quicker way of facilitating our liberation, and I was unfortunate that, at a contacts level, they never really came to the party to take me out of the country.
R: I don't think it was unfortunate? I think we are so fortunate that you stayed.
H: I don't know, I think the old man upstairs must have had another agenda for me and I ended up not actually leaving.
Book details