Cosatu Calls for Boycott of Black Like Me after Clash with Founder Herman Mashaba
Herman Mashaba, author of Black Like You, was recently featured on eNCA in a debate with Norman Mompane of Cosatu.
Iman Rappetti, who facilitated the discussion, had her work cut out for her maintaining responsive interaction.
Cosatu is calling for a boycott of Black Like Me, Mashaba's hair product business, because of a Free Market Foundation campaign to amend Section 32. Mashaba, who is a leader of the Free Market Foundation, explains why the amendment would benefit small business owners. Furthermore, he says if Cosatu thinks this boycott will benefit workers, they should go ahead.
Cosatu, which regards this action as "an attack on the collective bargaining regime in South Africa", is attempting to use the collective buying power of its members to make Mashaba and his colleagues listen to workers' concerns.
Mashaba's new book, Capitalist Crusader, outlines suggested solution to poverty and umemployment in this country by means of relaxed economic control. Keep an eye on Books LIVE for more about the book.
Watch the video: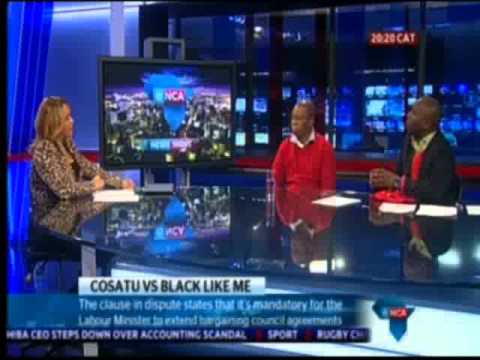 Book details