Video: Imtiaz Sooliman Reveals His Utter Disbelief at the Devastating Death of Pierre Korkie
Imtiaz Sooliman, the subject of Imtiaz Sooliman and the Gift of the Givers: A Mercy to All by Shafiq Morton, spoke to Leanne Manas on Morning Live about the devasting death of Pierre Korkie.
Korkie was kidnapped more than a year ago by Al-Qaeda. He was killed in a botched rescue operation just hours before he was due to be released by his captors. Sooliman, on behalf of Gift of the Givers, has spent the greater part of 2014 negotiating Korkie's release, and was in a state of utter disbelief when he heard the news.
Watch the video: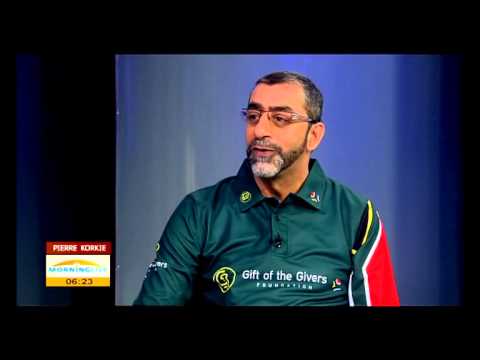 Book details