Podcast and Video: Imtiaz Sooliman Discusses Gift of Givers' Involvement after Nigerian Disaster
Imtiaz Sooliman is the chairperson of Gift of the Givers and the subject of Imtiaz Sooliman and the Gift of the Givers: A Mercy to All by Shafiq Morton. Following the collapse of the guesthouse owned by Nigerian Synagogue Church of All Nations in Lagos, his organisation has been involved in wrangling to find out about South Africans who were affected, hurt or killed by the building's collapse. They have been met with surprising resistance as Nigerians were apparently fearful of terrorist interference.
Sooliman's interviews with Xolani Gwala and Stephen Grootes on Talk Radio 702, and SABC News Report charts the progression of events relating to news of South African survivors.
Listen to the podcast with Xolani Gwala:
Listen to the podcast with Stephen Grootes:
Watch the video from SABC Digital News: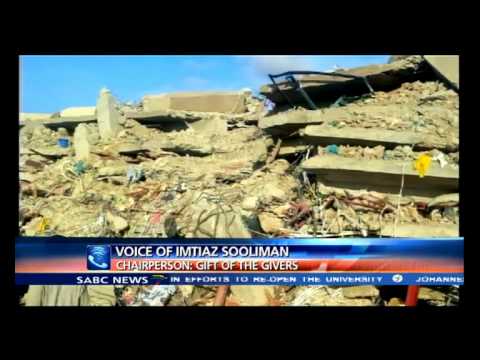 Book details