Video: Cathy Marston instructs Eusebius McKaiser in Sabrage
Power FM has shared a video of Cathy Marston showing Eusebius McKaiser how to open a bottle of champagne with a saber.
Marston is wine expert and the author of Love Your Wine: Get to grips with what you are drinking, while McKaiser is the author of Could I Vote DA?: A Voter's Dilemma.
Marston warned that sabrage can be dangerous for the bystanders if things go wrong. Fortunately no one got hurt or drenched in sparkling wine as a result of McKaiser's first – and successful – attempt.
Watch the video: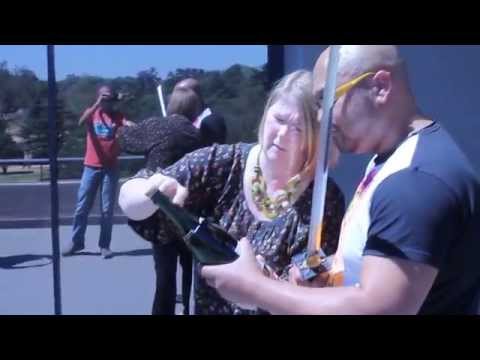 Book details